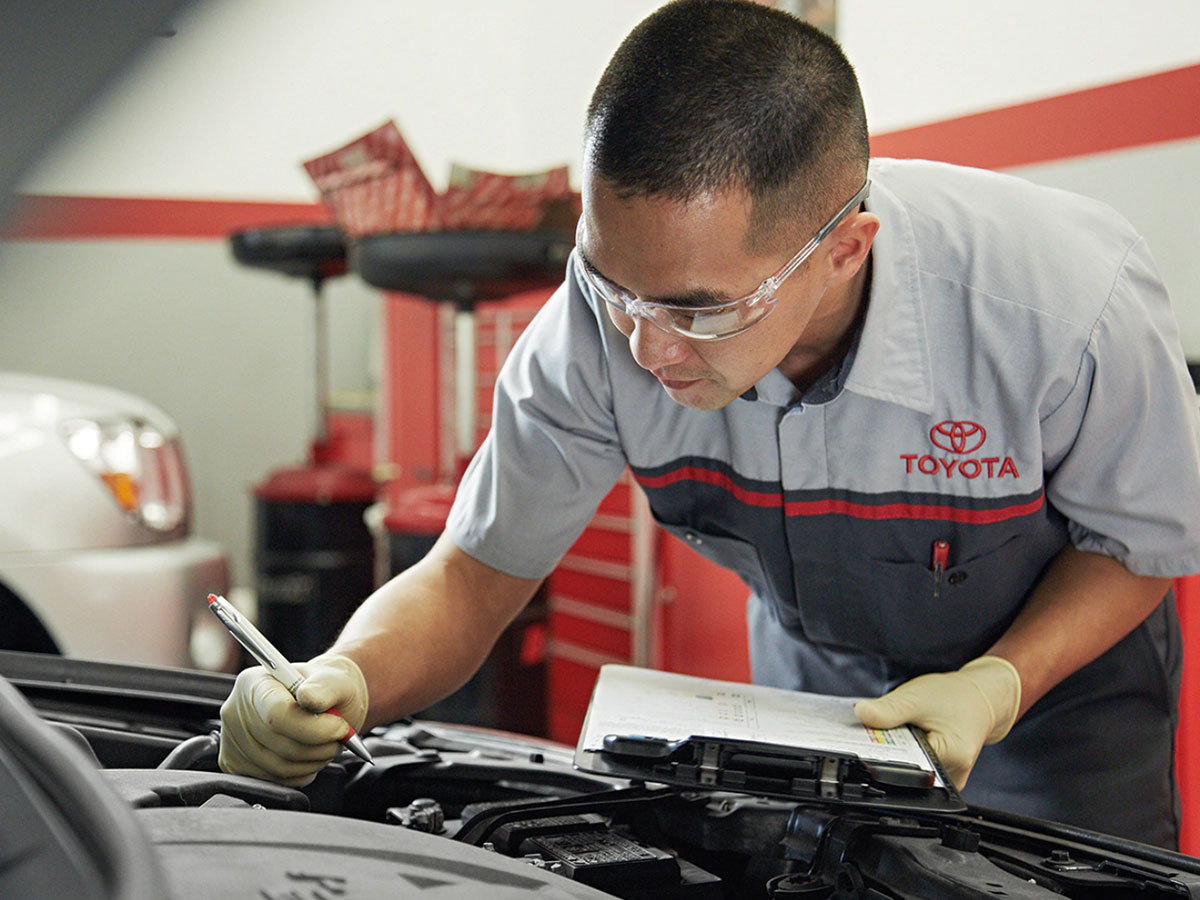 Berglund Toyota is Hiring Technicians in Lynchburg, VA
Do you have what it takes to work for one of the best Toyota service departments in the business? If so, Berglund Toyota is looking for people just like you. Our Lynchburg, VA Toyota service department is growing and looking to hire technicians to join our team. With a competitive pay and benefits package, impressive facility, and an exciting team-based atmosphere, this is an excellent opportunity for you to grow your career as an automotive technician. You'll get to work alongside experienced Toyota certified technicians who have been in the industry for years, develop your automotive technician skillset, and take steps to advance your career that you won't find anywhere else. If you're an automotive technician in Lynchburg, VA, who is looking for a new opportunity to grow, learn and earn, Berglund Toyota is the place for you - get your application in as soon as possible.

Duties, Responsibilities, & Benefits at Berglund Toyota
Competitive pay and benefits bring most applicants in, but be sure to read through our list of duties and responsibilities as an automotive technician at Berglund Toyota in Lynchburg, VA. If you like what you see and feel like you're up for the challenge of working in our renowned Toyota service department in Lynchburg, VA, we can't wait to hear from you. Get your application submitted at Berglund Toyota to get the ball rolling.
Duties & Responsibilities
Receive repair orders from service writers and take them to the designated stall area.
Efficiently and accurately perform work as indicated on repair orders following Berglund Toyota and factory standards.
Diagnose and repair malfunctions as authorized.
Communicate with parts department to obtain required Toyota parts.
Tag, save, and turn in parts for jobs under warranty or if the customer requests.
Inform service advisor immediately if additional work is required, if outlined work is unnecessary, or if the job cannot be completed within the agreed-upon timeline.
Document and quality check your work performed.
Road test vehicles after repair
Attend training classes to stay informed of Toyota technical service bulletins
State-of-the-art Toyota service department.
Keep customers' vehicles clean.
Administer and follow housekeeping and safety procedures
Follow local, state, and federal guidelines regarding automotive repair.
Benefits
Paid training.
Sick days
Vacation days
Uniform assistance
Holiday pay
---
Invest in Your Future at Berglund Toyota
Don't spend another day at a job that doesn't value the work you do or doesn't give you the amount of work you need. Berglund Toyota is looking for technicians committed to high standards of work to further our overall goal of providing Lynchburg, VA, customers with unrivaled service experiences. If you're up to the task, submit your automotive technician application today at Berglund Toyota in Lynchburg, VA.
Apply Here