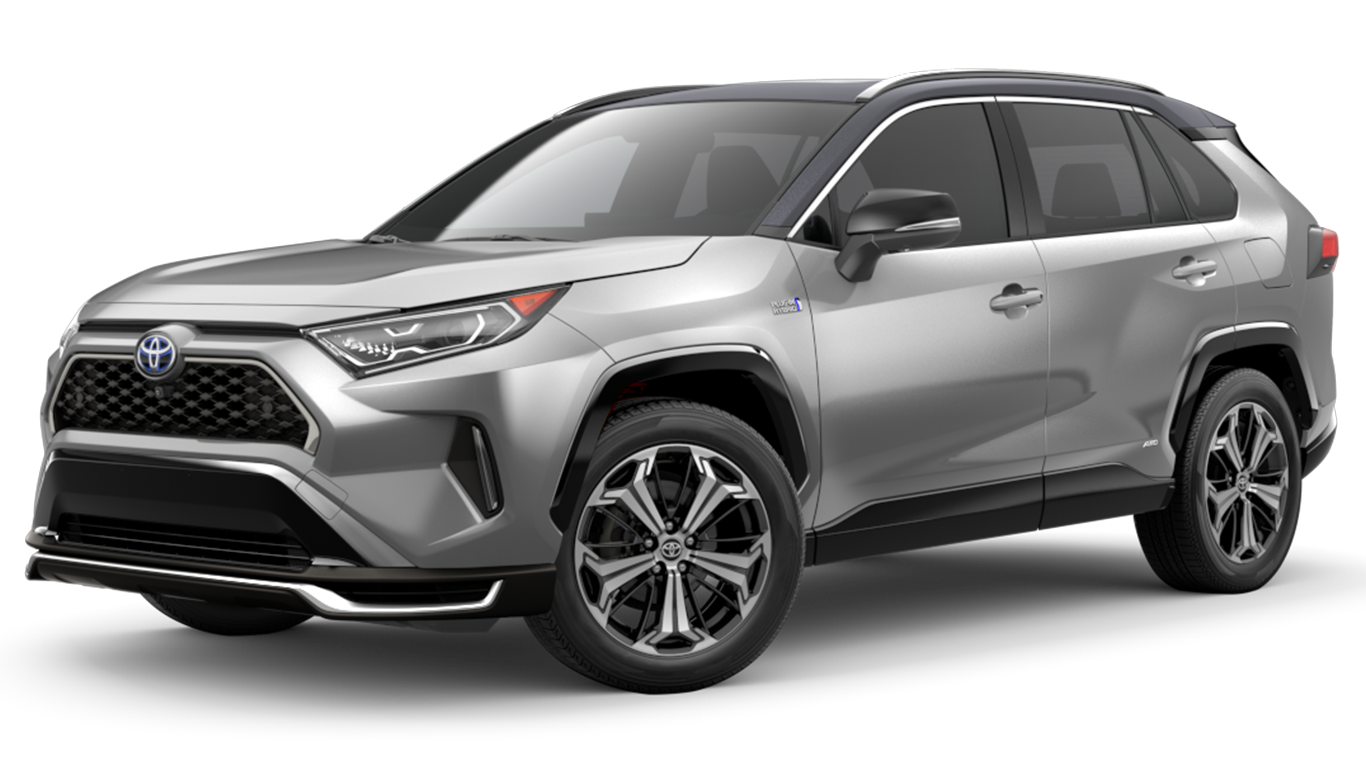 Pre-Owned Toyota RAV4 For Sale in Lynchburg, VA
When you're looking for an affordable, pre-owned SUV with a ton of tech features, the recent models of the Toyota RAV4 are for sale at Berglund Toyota. The RAV4 is a versatile compact SUV with a little something in the cabin for everyone. From spiffy interior design elements, and cutting-edge technology, to off-road chomps. Recent SUV models have a peppy engine under the hood that zips it around town and up to highway speeds with confidence. The well-balanced suspension system gives drivers and passengers great handling and a pleasant ride. And, despite its compact size, the little SUV has plenty of space for people and cargo. So, if you're in the market for a great SUV at an affordable price, come check out the pre-owned Toyota RAV4 models for sale at Berglund Toyota.
4 Reasons to Buy Pre-Owned
Luxury at a Bargain: When you're hunting down your next vehicle there are a lot of decisions to make and it's often hard to get everything on your must-have features list while staying within your budget. Shopping for a pre-owned vehicle can make that goal easier to accomplish.
Cost Saving: One of the most significant benefits of buying a pre-owned vehicle is the cost savings. A new car can lose up to 20% of its value within the first year of ownership. By purchasing a used car that is a few years old, you can avoid this initial depreciation and get more bang for your buck. Additionally, used cars often have lower insurance rates and registration fees, which can save you even more money over time.
Lower Financing Costs: When financing a new car, you may be required to put down a larger down payment or pay a higher interest rate than you would with a pre-owned vehicle. This is because lenders consider new cars to be a high-risk investment due to their higher initial cost and higher depreciation rate. By purchasing a pre-owned vehicle, you may be able to secure a lower interest rate and a lower monthly payment, making it easier to stay within your budget.
More Options: When buying a new car, you are limited to the current model year and the specific features offered by the manufacturer. However, with a pre-owned vehicle, you have a much wider range of options. Whether you are looking for a specific make or model, a certain color or interior design, or a particular set of features, you are more likely to find what you are looking for in the pre-owned market.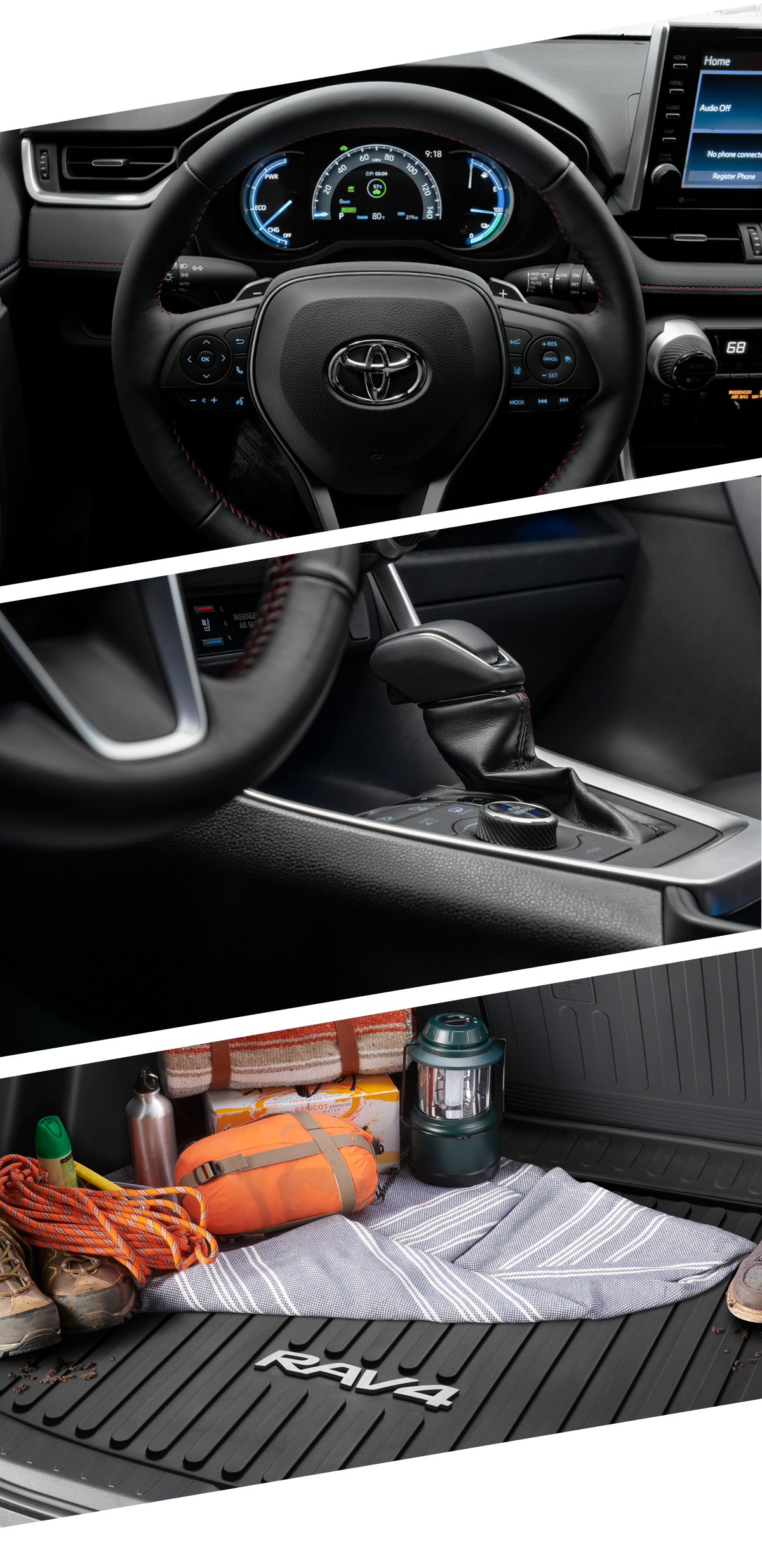 4 Reasons to Buy a Pre-Owned Toyota RAV4
Durability: One of the main reasons to buy a RAV4 is its reputation for reliability and durability. Toyota is known for producing long-lasting vehicles; the RAV4 is no exception. It consistently scores high in reliability ratings and is built with quality materials and engineering, so you can expect it to last for many years with proper maintenance.
Versatility: The RAV4 is a versatile vehicle that can be used for a variety of purposes. It has ample cargo space, which makes it ideal for carrying groceries, sports equipment, or luggage. The rear seats can be folded down to create even more space, and the available roof racks in recent models can be used to transport bikes, kayaks, or other gear. Additionally, the RAV4's all-wheel-drive system makes it capable of handling various types of terrain and weather conditions.
Advanced Safety Features: Toyota prioritizes safety in every vehicle that rolls off its assembly line, and the RAV4 is no exception. It comes with advanced safety features such as automatic emergency braking, lane departure warning, and adaptive cruise control. These features can help you avoid accidents and stay safe on the road.
Comfort and Convenience: The RAV4 is designed with comfort and convenience in mind. It has a spacious and well-designed interior that provides plenty of legroom and headroom for passengers. It also comes with features such as a touchscreen infotainment system, Bluetooth connectivity, and Apple CarPlay® and Android Auto™, making it easy to stay connected and entertained while on the go.
Pre-Owned Financing at Berglund Toyota
Once you've picked out the Toyota RAV4 model that has all of the features and perks that you're looking for in your next compact SUV, our finance team makes it easy to complete your purchase. Our finance department works with a network of financial institutions to help our customers get superior rates on car loans in the Lynchburg, VA area.
Find Your Pre-Owned Toyota RAV4 at Berglund Toyota
The RAV4 is a solid choice for anyone looking for a reliable, versatile, and practical SUV. It offers good fuel economy, advanced safety features, and a comfortable and convenient interior, making it a great value for your money. Visit our Toyota dealership in Lynchburg, VA to find your pre-owned Toyota RAV4.