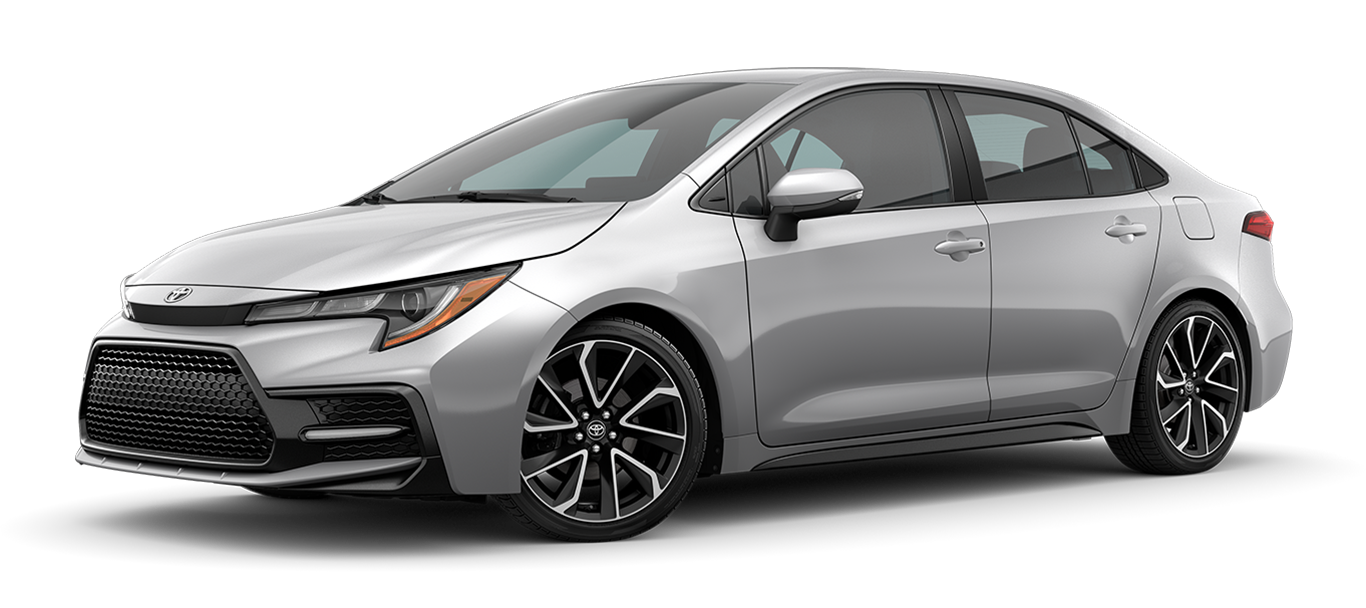 Used Toyota Corolla in Lynchburg, VA
The Toyota Corolla is a legendary model in the compact car or small family car segment. It's been in the United States automobile market since 1969 and stands tall as a paragon of reliability and practicality. So much so that "Corolla" has become a buzzword for dependability, safety, and easy motoring. The Corolla remains a strong seller in a segment that's under threat from compact and subcompact crossovers, as there are buyers who prefer a regular sedan or hatchback.
The latest Corolla is the 12th generation that debuted in 2019 and received a facelift for the 2023 model year. Available as a hatchback and sedan, a used twelfth-generation Corolla is an excellent car to buy. You don't need to spend more money on a brand-new Corolla, as a two- or three-year-old example will be in great shape and still have a solid package of comforts, tech highlights, and safety features.
If you're wondering where to find a reliable used Corolla in Lynchburg, VA, Berglund Toyota is a great place to swing by. With a fantastic range of used Corolla models on our lot, our friendly sales team will help you pick the best one for your requirements. Then, you can even test drive it to be 100% sure.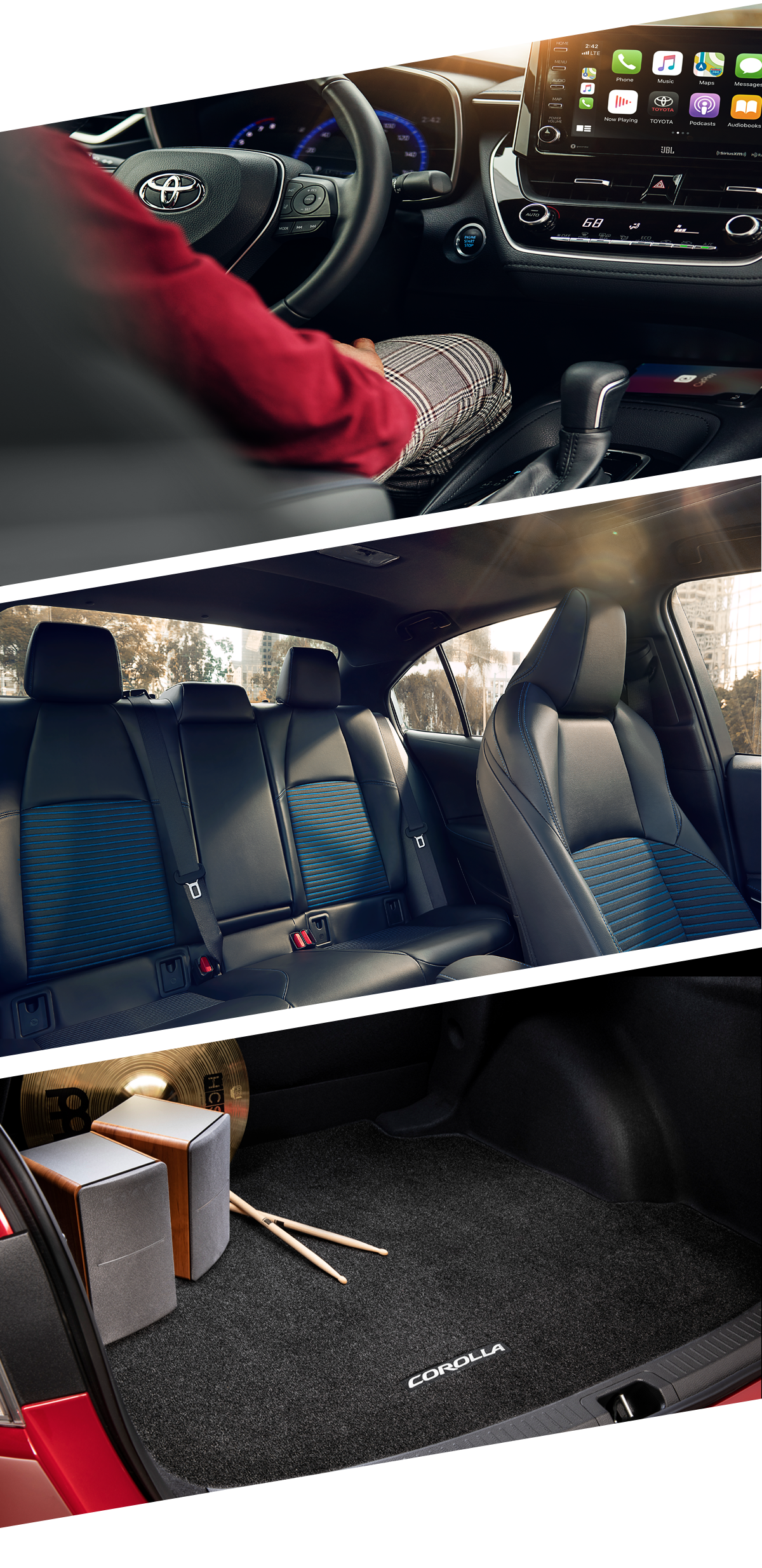 Explore the 2021 Toyota Corolla in Lynchburg, VA
If you're looking to buy a used Toyota Corolla, we recommend checking out the 2021 Corolla. It's based on the current sixth generation and saw some minor but essential changes. For starters, Toyota added rear-mounted side airbags to every 2021 Corolla hatch, bringing the total airbag count to ten. A new option called Enhanced Cargo Space on the 2021 Corolla hatch increases cargo space to 23 cubic feet with the deletion of the spare wheel. This year also saw every Corolla receive Android Auto™ compatibility. Finally, Toyota did a limited run of just 120 Apex Edition models, which received a six-speed manual transmission and some chassis tuning. All other 2021 Corolla models come with a CVT gearbox.
The 2021 Corolla hatch offers 84 cubic feet of passenger space, while the sedan comes with 90 cubic feet and, most noticeably, more rear legroom. Trunk space varies, from 13 cubic feet on the sedan to 17 cubic feet on the hatch, and the optional Enhanced Cargo Space package brings it up to 23 cubic feet. Inside, you'll also find automatic climate control and push-button start.
Higher trims on the 2021 Corolla receive dual-zone climate control, heated front seats, and ambient lighting. Every 2021 Corolla has a touch-screen infotainment system with Apple CarPlay® and Android Auto™ with an optional JBL speaker system upgrade.
The 2021 Corolla comes with a 1.8-liter 4-cylinder engine on base trims that delivers 139 horsepower. Then, there's a 2.0-liter 4-cylinder with 169 horsepower and a hybrid variant with a system total of 121 horsepower. Regardless of engine spec, the drive goes to the front wheels via a CVT gearbox, and the hybrid system was only offered on the sedan.
Regarding safety equipment, the 2021 Corolla has eight airbags for the sedan and ten for the hatch. There's also adaptive cruise control, forward collision warning, automated emergency braking, lane-departure warning, lane-keeping assist, stability control, child safety locks, and daytime running lamps on every 2021 Corolla. This is a comprehensive suite of active and passive safety features, and you'll still find some things are optional on much more expensive vehicles.
Used Toyota Corolla for Sale in Lynchburg, VA
If you're interested in buying a used 2021 Toyota Corolla, we at Berglund Toyota in Lynchburg, VA, are your best option. We have a broad range of used Corollas for you to pick from. Our associates will guide you through every step of your journey. Check out our inventory, take a test drive, and you'll see just how great the Corolla is.