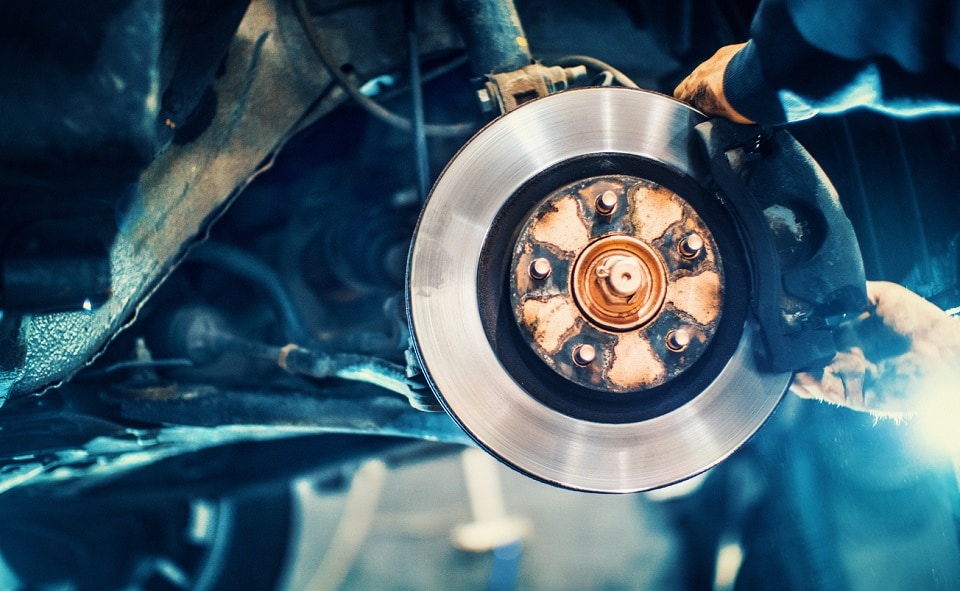 Toyota Brake Service & Repair in Lynchburg, VA
Now more than ever, the vehicles rolling off the assembly line at the factories include amazing safety technology. Every day, it seems like some kind of new autonomous safety tech development is hitting the market and being implemented into new cars, trucks, vans, and SUVs.
Despite all this cutting-edge technology, however, there is still no substitute for your vehicle's brakes. They are the front line safety defense item on your car and making sure that they are in proper working condition is of paramount importance.
Here's an idea:
Why not let the service experts at Berglund Toyota give your brakes a thorough inspection the next time you bring it in for service or maintenance. We can see if all the components of your braking system are in good working order so that you can remain safe while navigating the roads in and around Lynchburg, Brookneal, and Concord, VA.
Suspect that there might be something amiss with your brakes currently? This is key: o not wait! Schedule a service appointment immediately at Berglund Toyota located at 3000 Wards Road Lynchburg, VA 24502. Don't take risks with your safety or your family's by continuing to operate your vehicle with brakes that could be in less than proper working condition.
Signs That Your Brakes May Need Replacement or Repair
Remember these letters: S-G-S. Squeaking, Grinding, and Squishiness are three primary symptoms that may present themselves when your brakes need work. If you are currently experiencing any of these, then it is time to visit Berglund Toyota for a brake inspection.
The good news is that in most cases, only a component of your braking system will need to be repaired or replaced - not the whole system. Even better news? Our Lynchburg Toyota service center offers discounts on brake work and practically every other maintenance and repair item that you need for your car.
The bottom line?
As noted above, your brakes are your front line safety defense on the road. Make sure they are in top-working condition with a visit to Berglund Toyota. We offer no-obligation inspections at our state of the art service center.