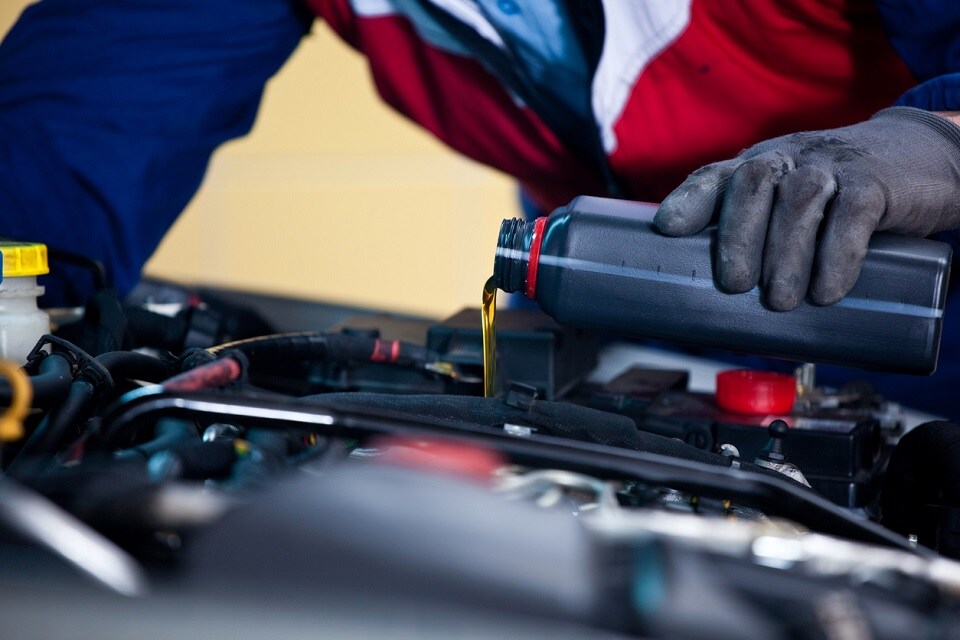 Toyota Oil Changes in Lynchburg, VA
One of the key ingredients in keeping your car, truck, van, or SUV running in top-working condition is quality motor oil. At Berglund Toyota, we're proud to utilize Genuine Toyota Motor Oil which is some of the highest caliber engine oil available in the industry.
Best of all, you'll find that we always have special discounts on our oil change services when you bring your vehicle in to our service center for an appointment. We'll change the oil and filter and perform a multi-point inspection to ensure that all the rest of your vehicle is up to snuff.
Berglund Toyota offers all the benefits of a quick-service, independent oil change facility with our Express Service program. This program offers oil and filter changes along with brake inspections, tire rotations, fluid inspections/replenishment, and much more in a quick amount of time so you can get back to your busy life.
What Purpose Does Your Engine Oil Serve?
It's best to think in terms of your oil being the lifeblood of your car's engine. It both cleans and lubricates the many internal parts of an engine. The deposits that are generated through the normal everyday operation of your engine get absorbed by the oil so they don't accumulate. The oil, however, at some point reaches a maximum saturation point and can no longer absorb any more. That's when it's time to bring your vehicle to Berglund Toyota for an oil change.
Most of the newer vehicles on the roads around Lynchburg, VA these days have in-car notification systems to let you know when it's time for an oil change. At the very minimum, you should have a sticker on the top left of your inside windshield letting you know when it's time.
If you have any questions about whether you are due for an oil change, feel free to contact us online at Berglund Toyota. One of our service advisors will be happy to answer all your questions!