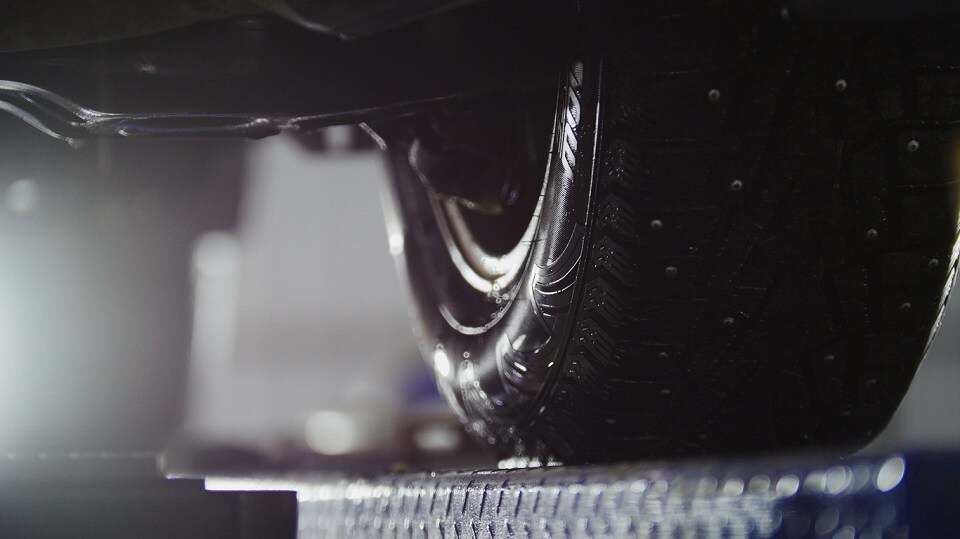 Tire Alignment Service Near Roanoke, VA
You know that keeping your vehicle operating at its best requires you to stick to a maintenance schedule and get routine repairs taken care of as needed. But even if you're the most diligent of car owners, there may be one important service you're neglecting: It's tire alignment, and if you've never had it, there's a decent chance you need it.
Don't worry, though - many drivers aren't even aware of what this service entails, or why they need it. For one thing, it doesn't really involve your tires themselves. Rather, it's an adjustment to your vehicle's suspension system, which can be nudged out of proper alignment when you hit a pothole, clip a curb, or just do a lot of driving on badly maintained roads.
What does it mean for your car? For one thing, it can lead to uneven and excessive tread wear on your tires. And that can mean more money out of your pocket that could be avoided with a simple tire alignment service at Berglund Toyota!
Is It Time for Alignment?
Determining if your car needs to be aligned isn't always simple, and the service doesn't follow a strict schedule. There are, however, a couple of signs that your suspension system needs to be attended to, and if you pay attention to these, you'll have a pretty good idea of when it's time to bring your car in for service at Berglund Toyota.
One common sign of a misaligned suspension system is uneven tread wear on your tires. Another is when your vehicle pulls to one side or another when you're traveling on a straight path.
If you notice either of these symptoms, it's a good idea to have your vehicle checked out by a professional technician. At Berglund Toyota's service center, we have a whole team of them standing by to take care of your car's service needs big and small.
Even better? They'll do it quickly and correctly every time, and our service prices are extremely reasonable. We even offer service and parts specials that can help you save even more off our already low prices!
Schedule Tire Alignment Service at Berglund Toyota
Don't let a small problem become a bigger one, with a bigger price attached to the repair work. Instead, follow your factory recommendations for service and maintenance tasks and get them attended to as soon as possible.
At Berglund Toyota, we make the whole process easy and convenient. From our convenient online scheduling to our long list of services that our experts perform on all makes and models, we've got you covered. Schedule service online now and then trust our professional technicians to get your vehicle back on track and you back to your busy life.