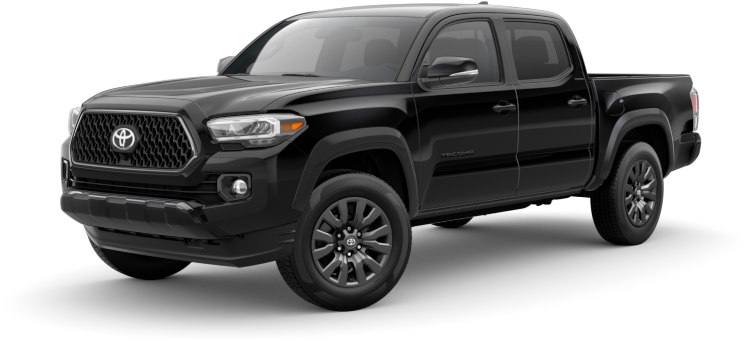 Lease a Toyota Tacoma From Berglund Toyota
For those of you who live in Virginia and you're seeking an automobile, chances are you're in need of a truck. Why is this? For starters, a truck is an extremely versatile vehicle. You can also choose between cab configurations, bed sizes, and more. On top of that, you'll get to decide how much space you want as well as the features and amenities you crave. If you're seeking a truck, consider the Toyota Tacoma today!
At Berglund Toyota, we have an extensive inventory of cars, vans, trucks, and SUVs for you to choose from. We pride ourselves on our large selection. Don't believe us? Take a look at our vehicles online. Our goal is to give you plenty of options to consider. Our options don't just stop with our inventory, however. On the contrary, we give you choices when it comes to taking the Tacoma home with you. Perhaps, instead of purchasing, you're looking to lease a truck. If so, you've come to the right place!
The Benefits of Leasing a New Toyota Tacoma
There are many benefits to leasing a vehicle. To begin with, we must note that with a lease, you technically do not own the vehicle. Many drivers enjoy this option because it saves you the hassle of trying to find a potential buyer when you want a new automobile.
With a lease, you'll be able to have lower monthly payments. This means you'll be able to choose the ride you really want. Since leasing terms usually last for only two to four years, you'll be surrounded by the latest and greatest technology, comfort, and safety features. These are just some of the many reasons why drivers enjoy leasing a vehicle instead of purchasing outright.
If you're a fan of change, consider leasing a Tacoma today! Don't feel tied down by purchasing an automobile that you're uncertain of. Choose a lease and when your term ends, simply lease another vehicle. It's really that simple! Our financial gurus in our Finance Center are ready to assist you in any way we can. Stop by and see us today.
Discover Berglund Toyota's Tacoma Lease Specials Today!
At Berglund Toyota, we offer a variety of deals and specials you can take advantage of. That's right - you can even enjoy our special leasing options. Our deals won't be around forever, so be sure to contact us soon to secure a great deal. Don't miss out on saving big with us!
You'll find our dealership conveniently located at 3000 Wards Road, Lynchburg, VA 24502, which means residents of Monroe are just a short drive way. Once you arrive, our team of specialists will happily go over your options, fill you in on our special offers, and let you take a test drive or two. We look forward to seeing you soon.