Ditch the neckties and socks this holiday season! If you're a Secret Santa or simply in need of a Christmas gift idea for Dad, look no further than these practical car gizmos, gadgets, and accessories. Ideal for just about any used car, these automotive presents will look just as nice under the tree as they will in a vehicle. Check 'em out.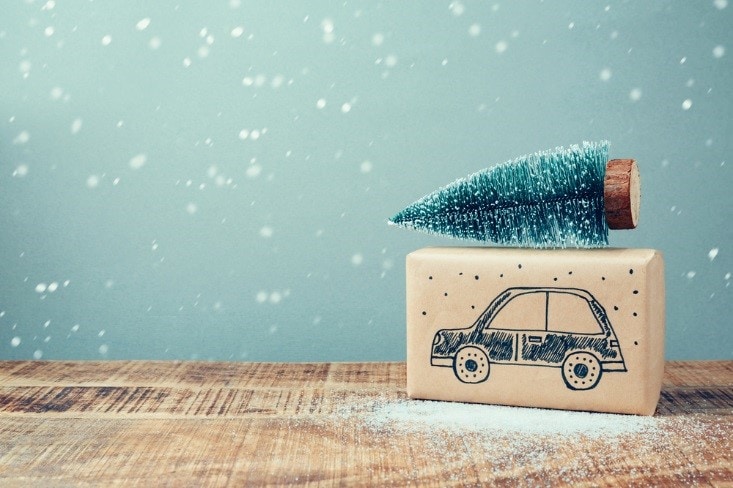 5. New Windshield Wipers
Car wipers are usually forgotten about until they fall apart (literally). If your friend or loved one is the type to put off regular auto maintenance, they may have some pretty gnarly wipers attached to their car. Don't poke fun at them—buy them a new set instead!
Heated windshield wipers exist, and they're a great gift to help tackle the cold Lynchburg winters. But if you're a cheap thrifty Christmas shopper, settling for basic wipers will do just fine.
To find out which size windshield wipers to buy as a present, we recommend visiting our Toyota parts center in Lynchburg or using an online guide like www.mywipersize.com.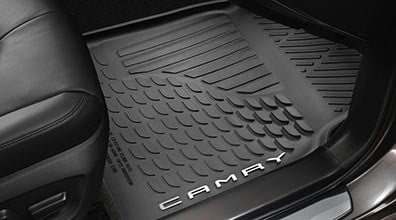 Photo: Toyota.com
4. Winter Floor Liners
Whether your giftee owns a used Toyota or another make of vehicle, it probably doesn't enjoy mud and slush being squished all over its carpet. I mean, who would?
With a rubber, all-weather floor mat installed, that carpet will get some all-star treatment throughout the winter. The Toyota floor liner is specifically molded not only to keep the car's floor clean but also to protect the sides around the pedals and door opening. Always a perfect fit!
As the holidays approach, be sure to order those authentic Toyota accessories and floor mats at our Lynchburg Toyota dealership.
3. Remote Starter
Nothing beats getting into a toasty car on those frostbitten mornings. Unfortunately, many used cars aren't equipped well enough to handle the subzero temperatures, which is why a remote car starter is such a great gift. But there are some Dos and Don'ts to buying a remote car starter!
First, be sure to buy the remote start system and pair it with a professional installation as your gift. A DIY remote start installation is never a good idea; wires can get crossed, electronics can fizzle out, and it may void any vehicle warranty that still exists. Instead, visit an expert like those at Berglund Toyota.
Second, don't settle for the generic and cheapest remote starter for a used car. Be sure to buy an OEM remote car starter system. It may be a little pricier, but the reliability and warranty coverage is well worth it.
Lastly, ensure that you're buying a used car remote starter that has the right features. The convenience of having an extended starting range, automatic defrosting, and keyless entry can't be overstated.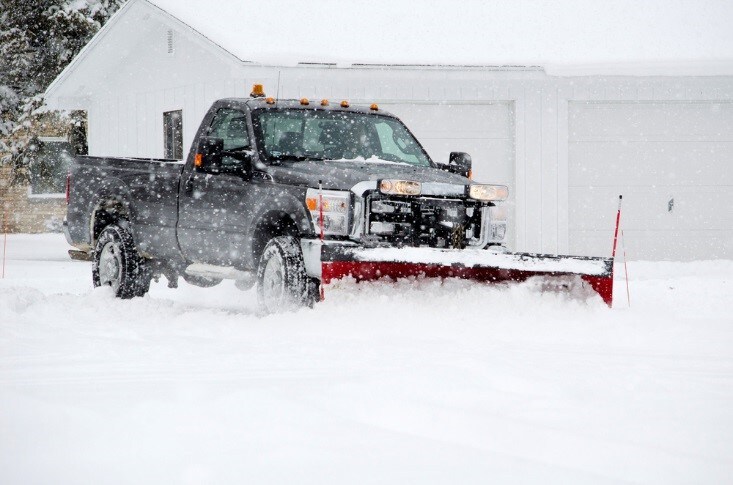 2. Snow Plow Attachment
If your buddy owns a used truck, full-size SUV, or ATV and complains incessantly about how their neighborhood doesn't plow well enough, a snow plowing attachment might be a good gift for him. Several options exist depending on the vehicle make and model. To find the right one, you'll have to dig around on your favorite online shopping sites—Amazon, probably—or simply ask for a recommendation from someone at our Toyota dealership near Bedford, VA.
Plow blades, kits, and hookups are definitely expensive, so if you're going to gift one, be sure your friend isn't just using you for your personal connections and killer style.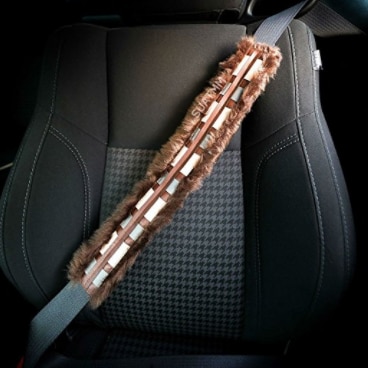 Photo: amazon.com
1. Chewbacca Seatbelt Cover
Is the Star Wars "Chewbelta" practical? Not exactly. Nifty? As nifty as an 11-parsec Kessel Run! Stick it in a stocking, wrap it delicately, or just put a bow on it—either way, this Chewbacca seatbelt will have your geeky dad or Liberty University roommate roaring with delight.
Add this seatbelt cover to your Amazon cart before the new Star Wars flick comes out!
Happy Holidays from Berglund Toyota
As your Amherst County Toyota dealer, we want to wish you a very splendid holiday season. Whether you're wrapping a cool car gadget for that special someone or looking for a practical used car accessory for yourself, we wish you luck! Just remember that we offer auto service gift cards and coupons that would be perfect stocking stuffers. Contact our Toyota Parts department at (434) 528-3202 or stop by our Lynchburg location at 3000 Wards Road.
Sources & Photos:
https://www.toyota.com/camry/accessories/interior
https://www.amazon.com/Chewbelta-Chewbacca-Seatbelt-Shoulder-Cover/dp/B071VXG8ST/ref=sr_1_1?s=apparel&ie=UTF8&qid=1511370473&sr=1-1&nodeID=7141123011&psd=1