Dear Mike,
My wife Anne and I would like to thank you for your assistance in our recent purchase of our Toyota RAV4. It was both a pleasure to meet you and have you assist us during this buying process. Your cordial manner and knowledge of the vehicle, along with "no pressure sales attitude" definitely swayed our decision.
Having owned a Toyota product since 1983 (my first was a Toyota pick-up that after several years had a dome light burn out) I have found that this product is defiantly first class.
Simply perform regular routine maintenance and you are "good to go" for many miles and years as well. Primarily used as daily transportation for my wife, I can assure you that she is thrilled with this purchase and I feel comfortable knowing she is not only driving a safer vehicle, but a more reliable one as well.
Again, allow us to thank you for the complete service you provided. Should the occasion arise where I have a friend or relative in the market for a new or used quality vehicle, I will not hesitate to refer them to you.
Wishing you good health and great prosperity in 2009.
Sincerely,
Terry & Anne Padgett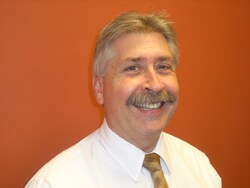 Mike Wymer
Berglund Toyota Internet Team